After visiting the famous Stonehenge late evening, we made our way further west to Bath, a city in Somerset, England to stay for 2 nights before heading up north to Lake District ( passing Bourton on The Water ). We planned a full day packed with Bath must sees to explore this beautiful city full of history and gorgeous architect.
As a site for thermal hot springs, Bath was founded by Romans when they occupied England  and then continued to be a popular spa town during Georgian era.  Bath is a dream destination for anyone who love history and architectures.
Bath's main attractions are in the city and they are close enough to travel by foot. So park your car in a garage in the city, put on your walking shoes, and get ready to spend a day in Bath
1. Walk all the way around the Royal Crescent

Designed by John Wood,  these honey color bricked, the Royal Crescent is probably the most spectacular row houses in the world. You can walk  end to end of this crescent shape building , home of many residences and Royal Bath Hotel ($$$$) . You can check out  No.1 Royal Crescent , the very first house on one end which is now a museum where you can see how the typical house was furnished back in 1776-1796.
2. Stand in the middle of the Circus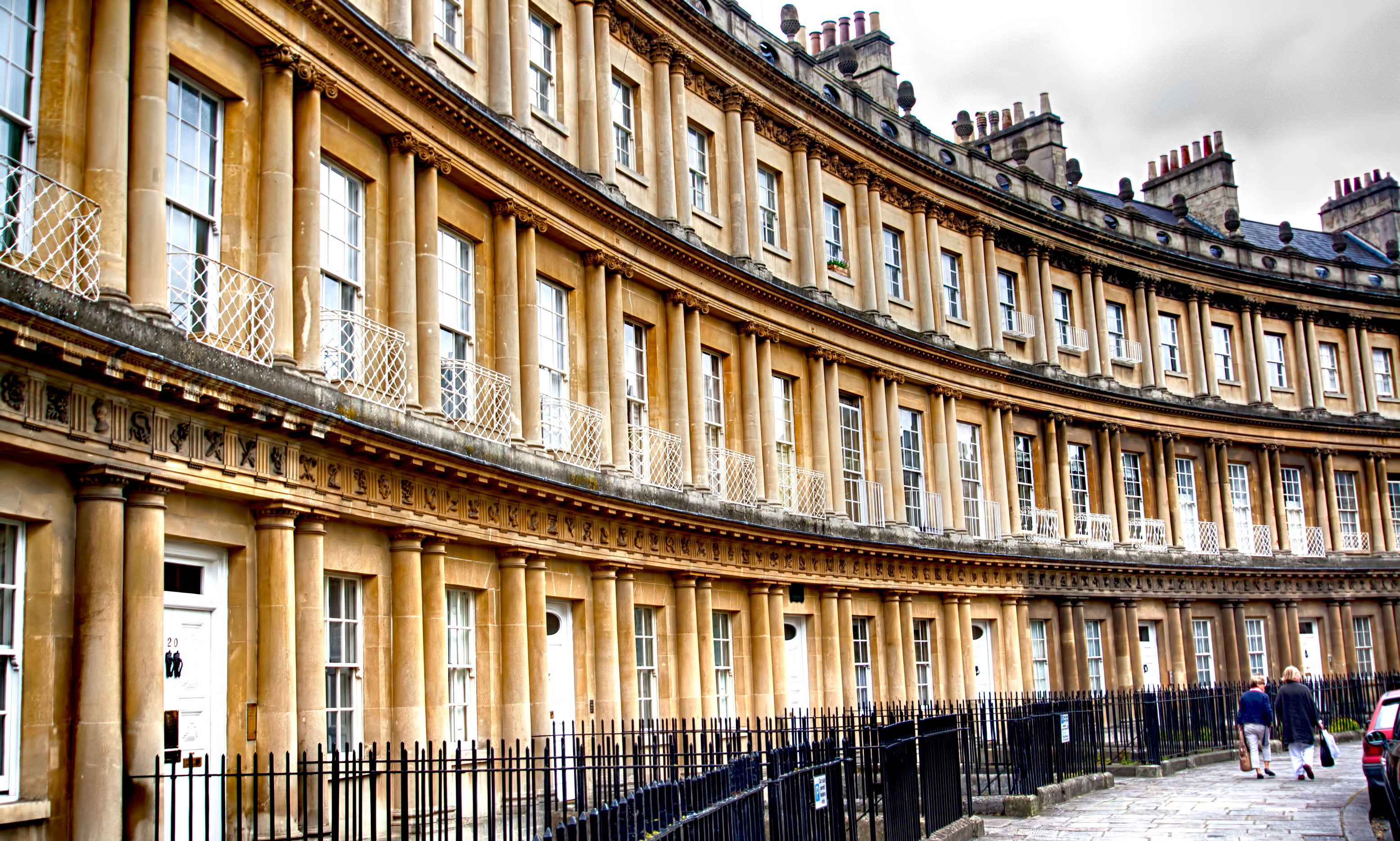 Short walk from the Royal Crescent, you'll see another architectural beauty, also designed by John Wood. The Circus is three curve townhouse buildings , together they form a circular shape.  Walk around to see how each house decorated their basement patio with beautiful garden. Or stand in the middle of the circle to take in all the elegance of Georgian era.
3. Step on ancient stones at the Roman Baths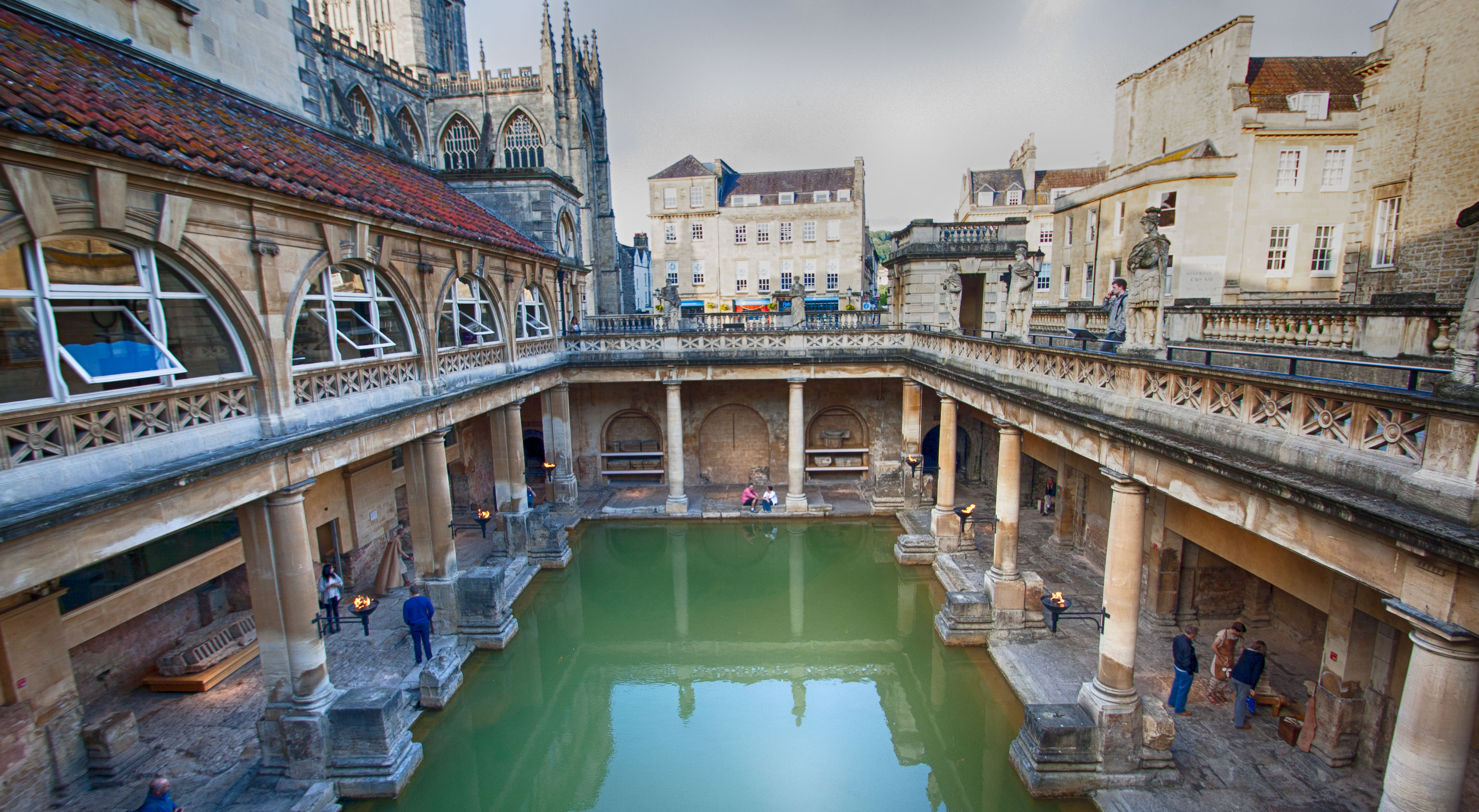 Excavated and now well- preserved, this historic Roman baths, temple complex, and underground building are not-to-miss destination in Bath.
I must say the Roman Baths is one of the best museums to display Roman culture in Britain. My favorite is  the Great Bath pool at the center with a wrap around terrace with Roman statues. The other part of the museum displays artifacts discovered during the excavation, also the Roman temple. We did the guided tour which was very informative but you can pick up a free audio guide and spend few hours in this place.
The Roman Baths
Price: Adult ticket is £15.50, except during July and August ,£17.00.  Discount price for Child, Senior, and Student. Family ticket is also available.
Hours:  09:00 am – 06:00 pm, except July – August 09:00 am – 10:00 pm   Last entry is an hour before closing time.
4. Reflect at Bath Abbey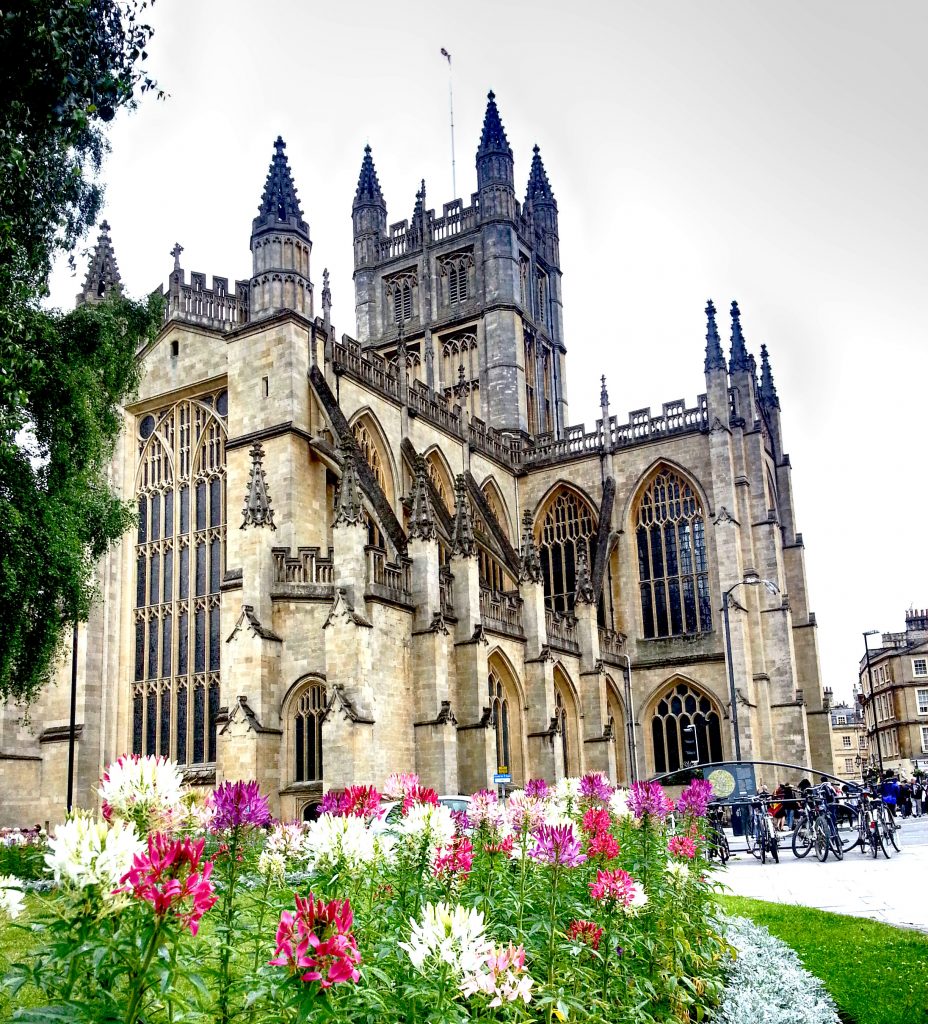 Right next to the Roman Bath is Bath Abbey. It's a great place to admire the beauty of Gothic architecture. And also a good place if you need to take a break from walking. Sitting inside the church, not only can you reflect on your own spirituality, you can also enjoy the beautiful stained glass windows that depict scenes of Jesus's life.
If you aren't tired, you can take a 45 minute guided tour and climb up 212 steps to up on the tower to the bell chamber, the clock room, and finally to enjoy some magnificent views of Bath and countryside at the top of the tower. It's surely worth it.
Bath Abbey
Price : Free Entry with suggested £4 donation. Tower Tours £6
Hours : Mon-Sat 10:00 am – 05:15 pm, except from Nov – March closes at 04:30 pm
5. Take a stunning photograph at the Pulteney Weir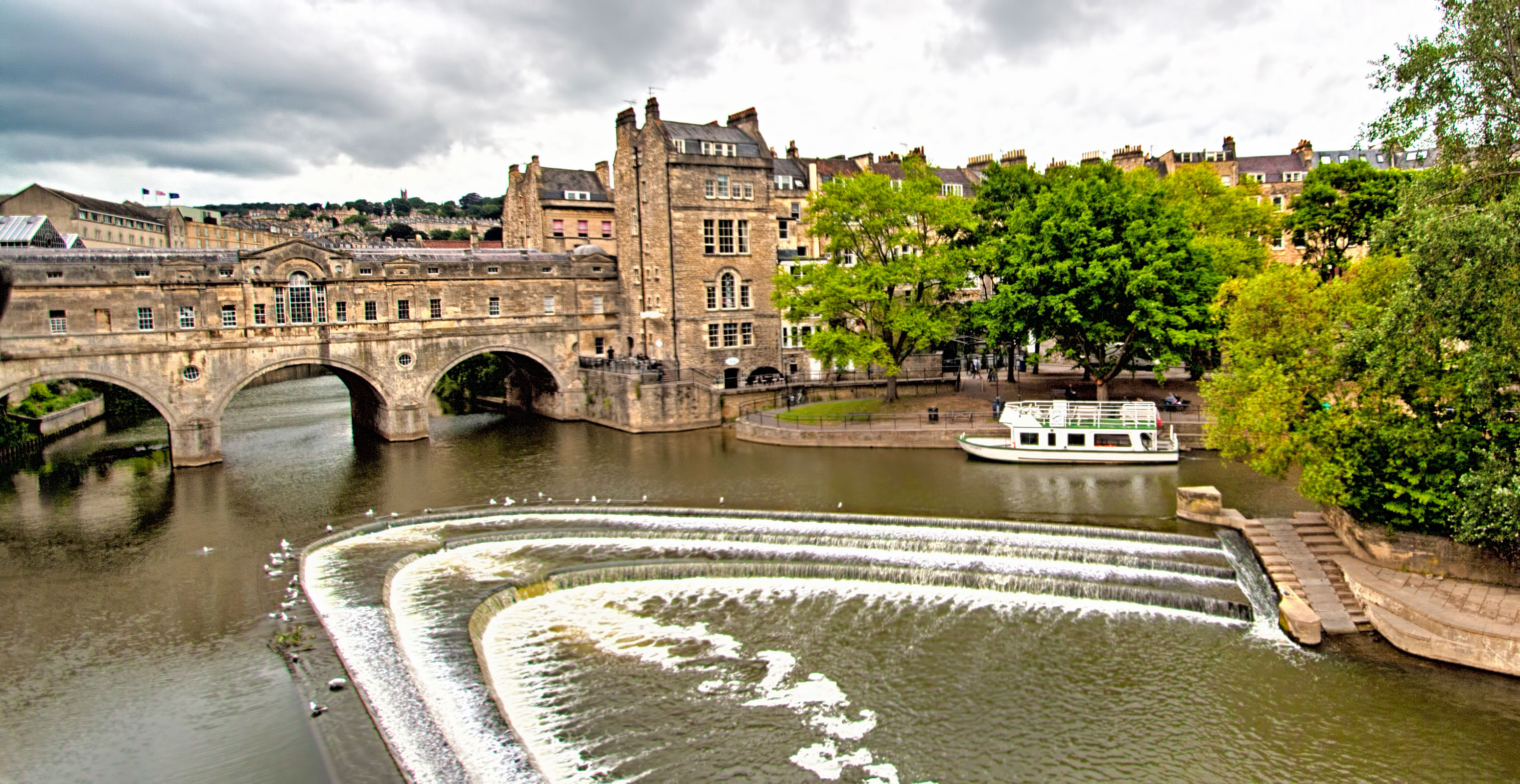 Just short steps from Bath Abbey toward the River Avon, you will witness the stunning view at the Pulteney Weir . A very unique V shape of the weir plus the beautiful Pulteney Bridge in the background makes this picture perfect spot an iconic landmark for Bath.
I took this picture on a street next to Parade Garden- you might be able to get a better angle from  inside Parade Garden but there's £1.50 entry fee.
For movie freak: you can spot Pulteney weir in the 2012  film, Les Misérables  where Inspector Javert commits suicide by jumping into the River Seine.
6. Shop across Pulteney Bridge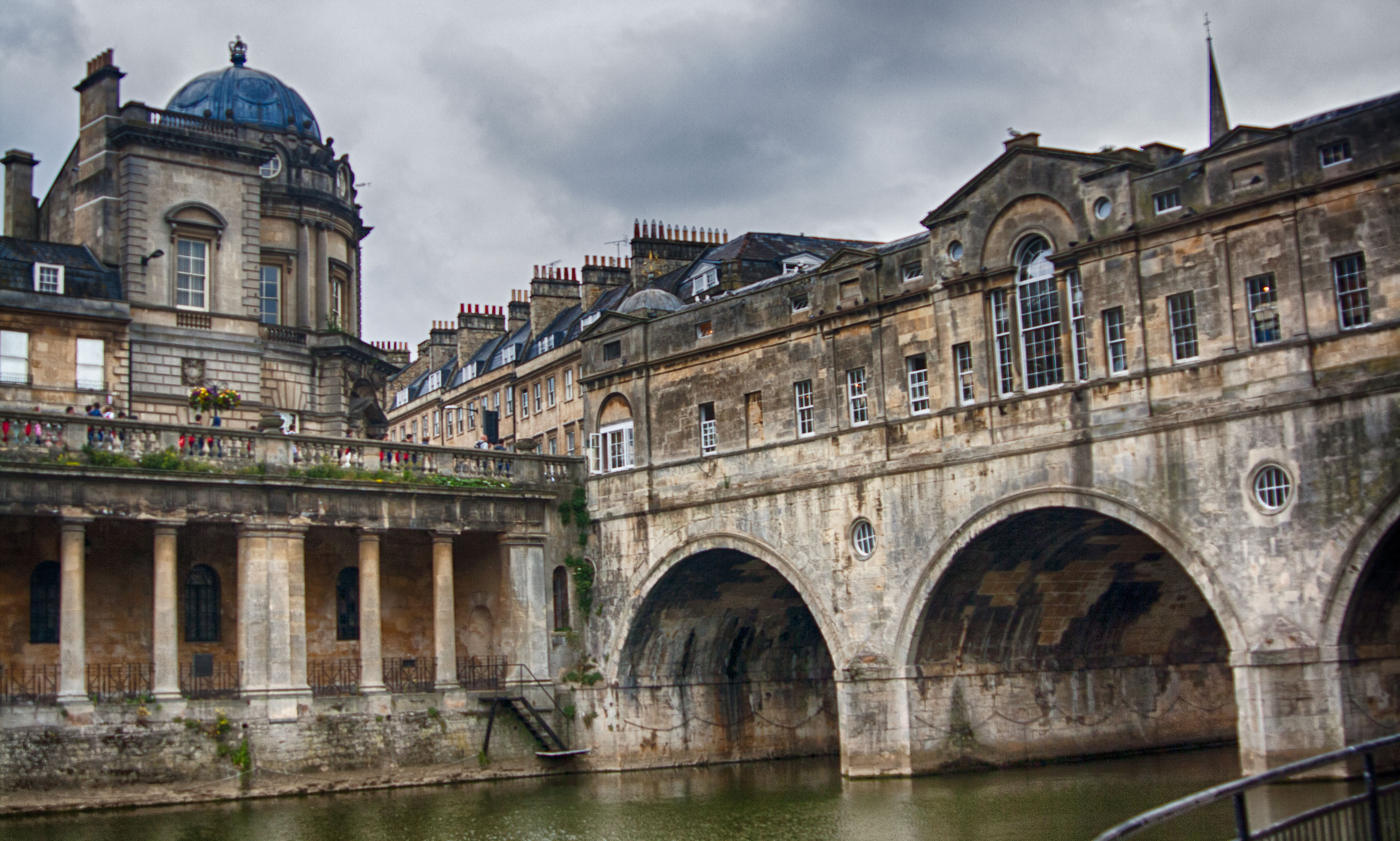 Built over the River Avon, the historic Pulteney Bridge has shops built into it just like the Ponte Vecchio Bridge in Florence.  You can walk on the bridge and don't even notice you are crossing the river. The bridge line up with boutique shops selling flowers, sweets, and even some brand name goods.
You will be able to walk down to the river bank and see the weir real close. There's a small park with few benches and also where you can talk a boat trip along River Avon, a nice way to see Bath from the river.
Pulteney Princess Boat Cruise
Price: adult £9,  children 5-16 years £5
Hours: From 10:20 am – 05:00 pm Boat runs every 80 minutes between April and October.
7. Walk around City Center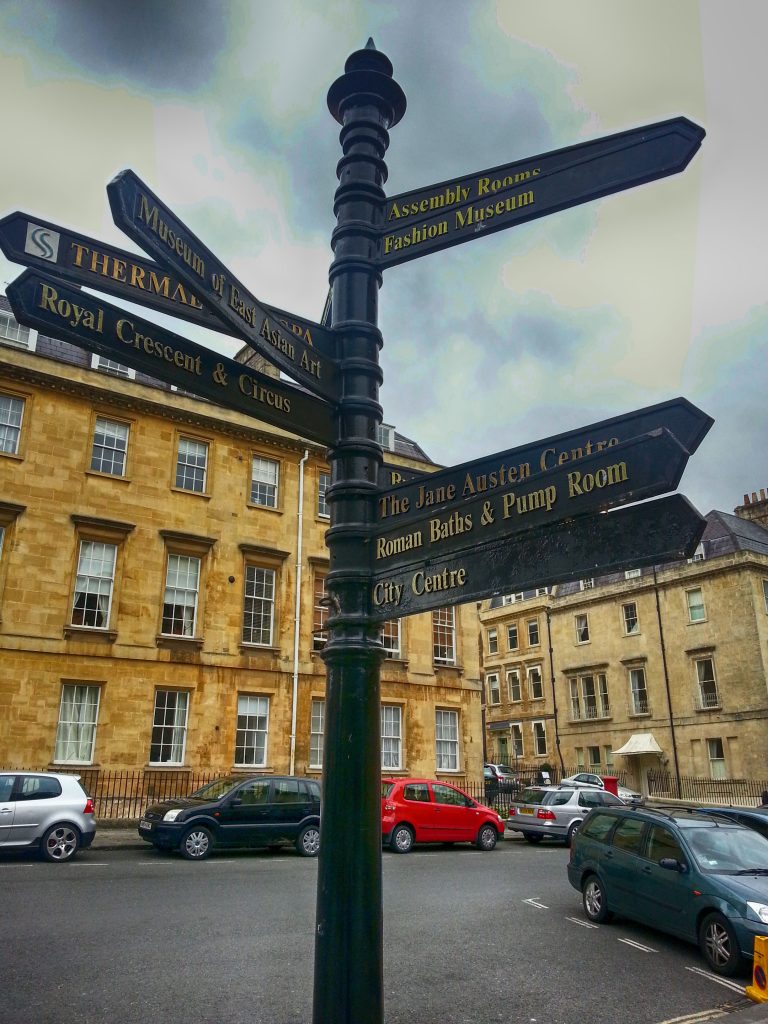 Bath still has many places for you to enjoy according to your likings. You can take an afternoon tea at the Pump Room. If you are Jane Austen's fan, don't miss The Jane Austen Center. For me, I just enjoyed walking around looking at buildings and how each house was beautifully decorated with colorful summer flowers.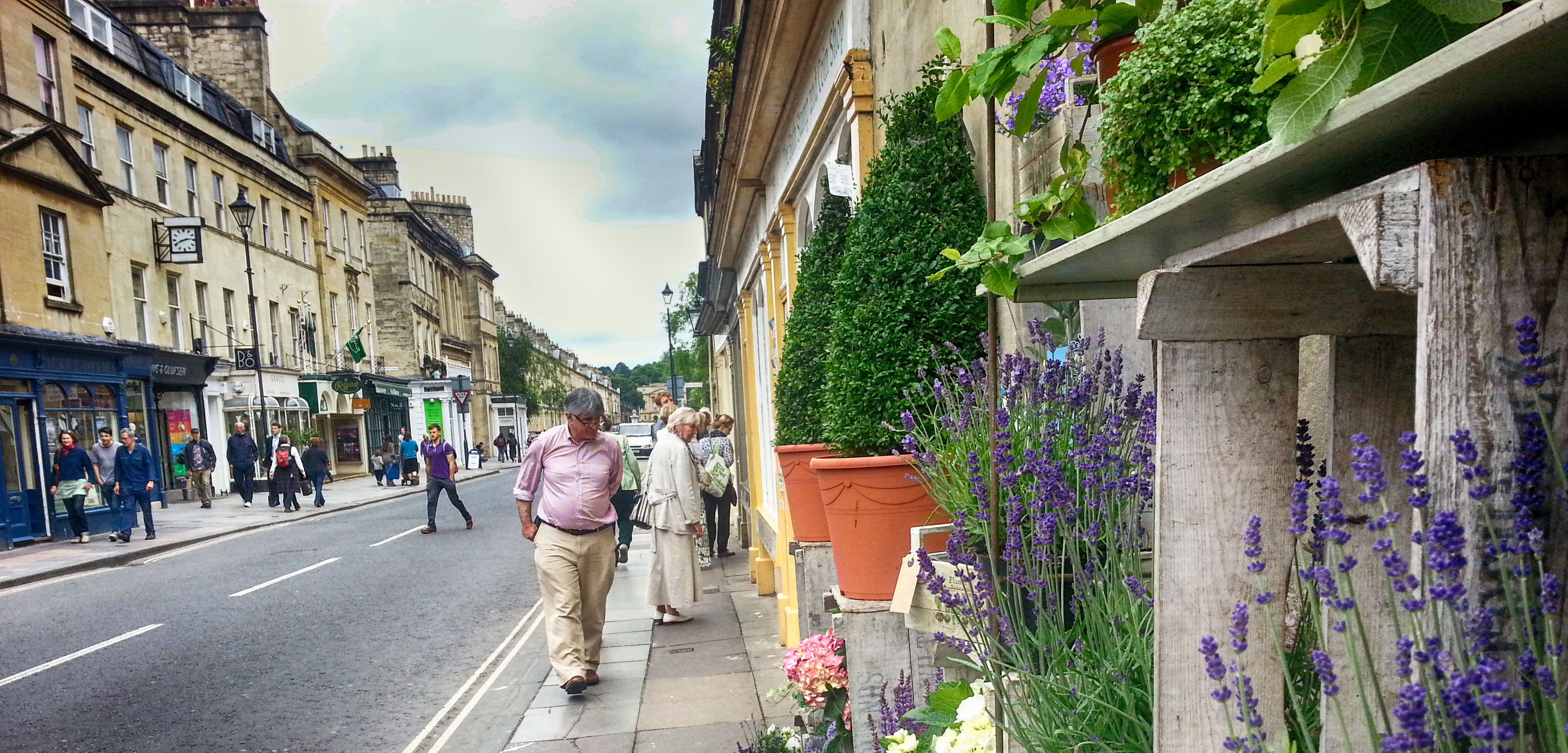 8. Be enchanted by the Roman Baths at nightfall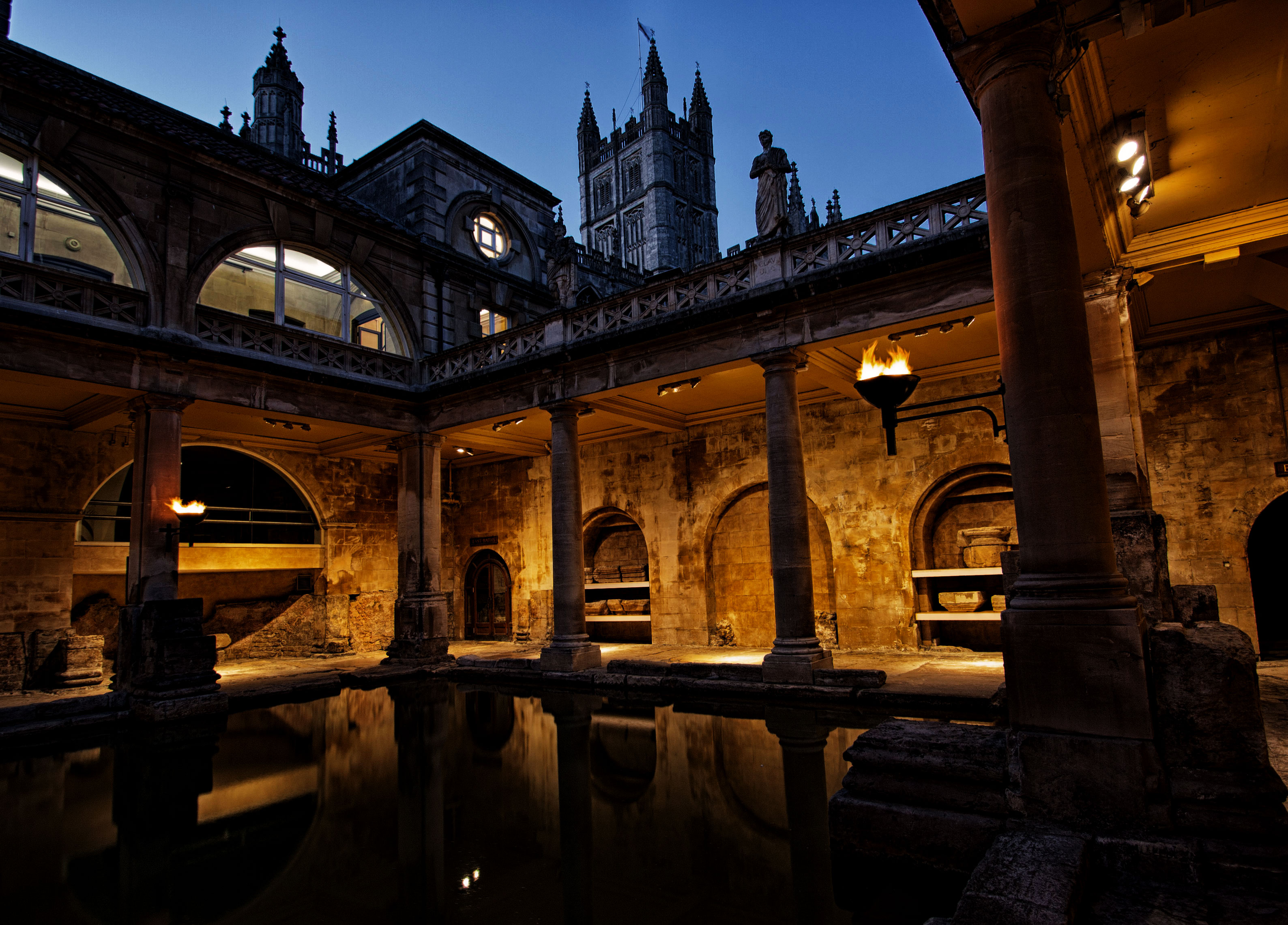 If you happen to visit Bath in  late June until August, you should definitely plan to go to the Roman Baths in the evening and stay until it's dark.  The whole place is transformed into a magical place as it's illuminated by the light of flickering torches. You will be able to roam around until 10 pm.
If you want a romantic night, I would recommend to have a nice dinner and end your night to remember here.
9. Soak in the panoramic view of Bath skyline

If you happen to have a car, it's a good idea to drive to the outskirt of City Center. Especially along A36  which runs on top of the hill looking over a valley where Bath is.  Upon any opening between buildings you can have a glimpse of beautiful Bath skyline.
Another good spot to see Bath skyline is at Bathwick Fileds. an open field that you can see the panoramic view of Bath City Center, especially Bath Abbey. You can walk from city center if you like. The view is so stunning that can make you forget the walk.
Even though you can think you can fit ( tightly) must-see in Bath in one day, still there are more things in Bath that you can enjoy.  I couldn't never get enough of the beauty of the buildings. I  would love to take  my time roaming around the streets and explore every nook and every corner of this beautify city.
But if you are on a tight schedule or decide to take a day trip from London. You should definitely come to visit Bath. Here's the walking path of the attractions in Bath City Center.
Have you been to Bath? Did I miss anything? Please share what you like about Bath.
Happy Travelling
Patt W

All photos taken by Patt W unless credited otherwise. All rights reserved and can not be used or published without my permission.
SHARE YOUR THOUGHTS WITH US
Comments
comments