It'd make more sense that when talking about food in Iceland, it should be something along the line of fish ( I actually tried to find 'fermented shark' but it is kinda hard to find). But surprisingly, a simple and humble dish like hot dog or "Pylsur" has become 'the soul food' of Iceland.
Here are the 5 reasons you shouldn't try this hot dog when you visit Iceland.
1. It's everywhere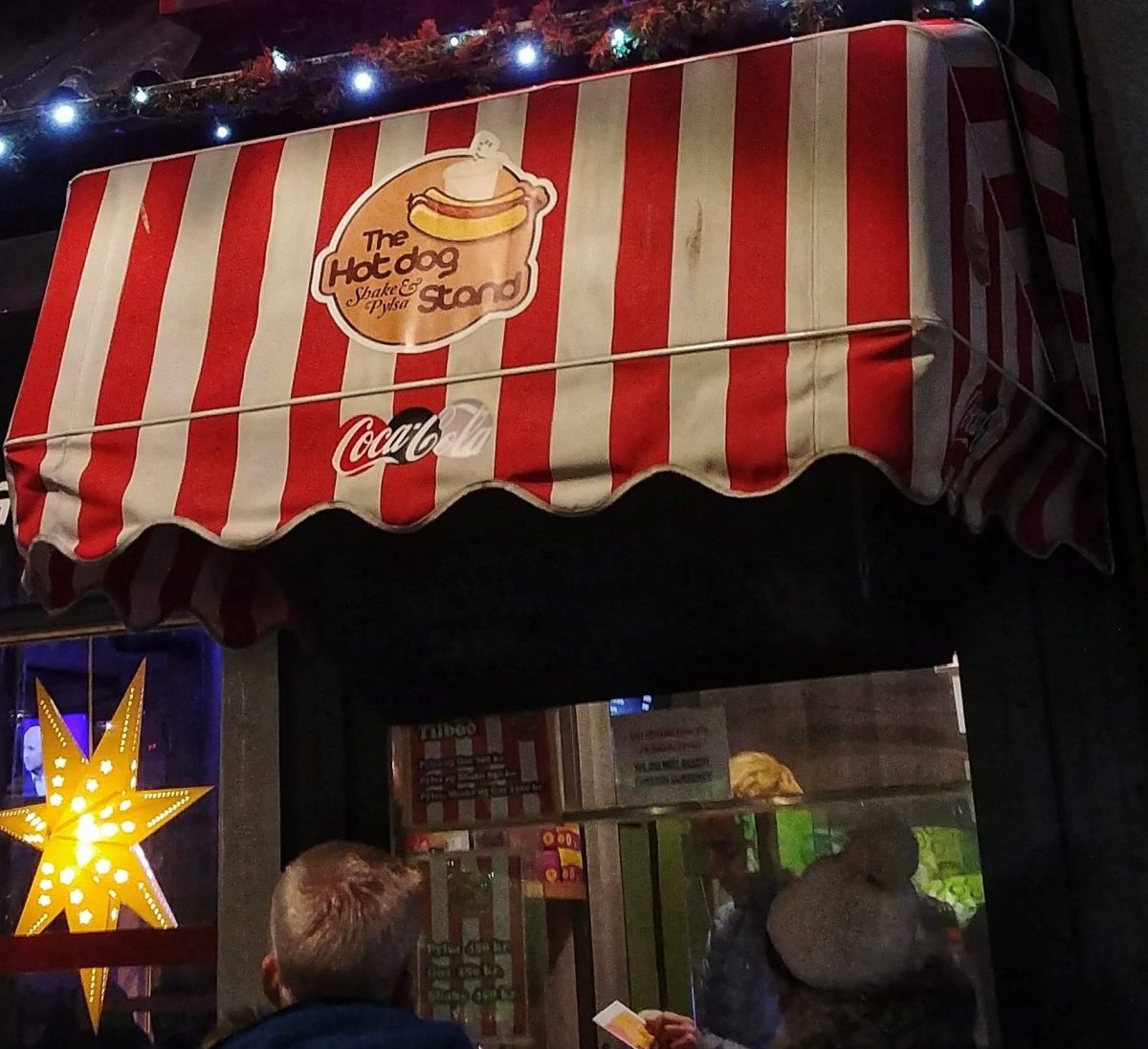 From a stand alone hot dog stand, inside a convenient store, at a gas station, to inside a shopping mall, hot dog is being sold all over Iceland and you can't ignore it.
Icelanders love their Pylsur
The famous hot dog stand that you have to try ,just to see what the fuzz is about  is at Bæjarins Beztu Pylsur (translated to The Best Hot Dog in Town) in Reykjavik. It's been serving hot dogs to Icelanders and visitors – some famous ones like Bill Clinton- since 1937. Originally just one stand on Tryggvagata street ( look for Radisson Blue Hotel) . Now BBP has many locations and accept credit card. Yeah!!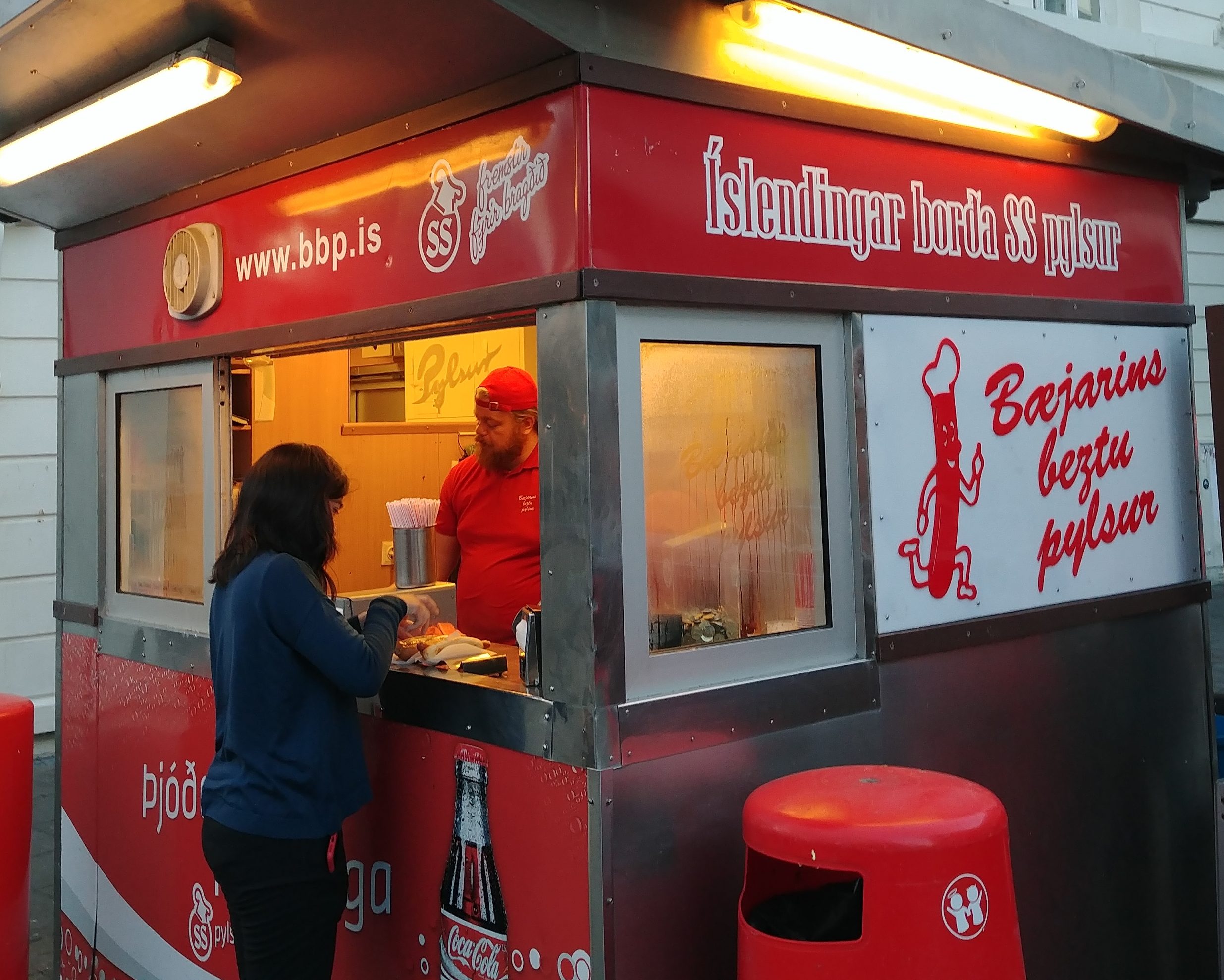 2.  It doesn't taste like any other hot dog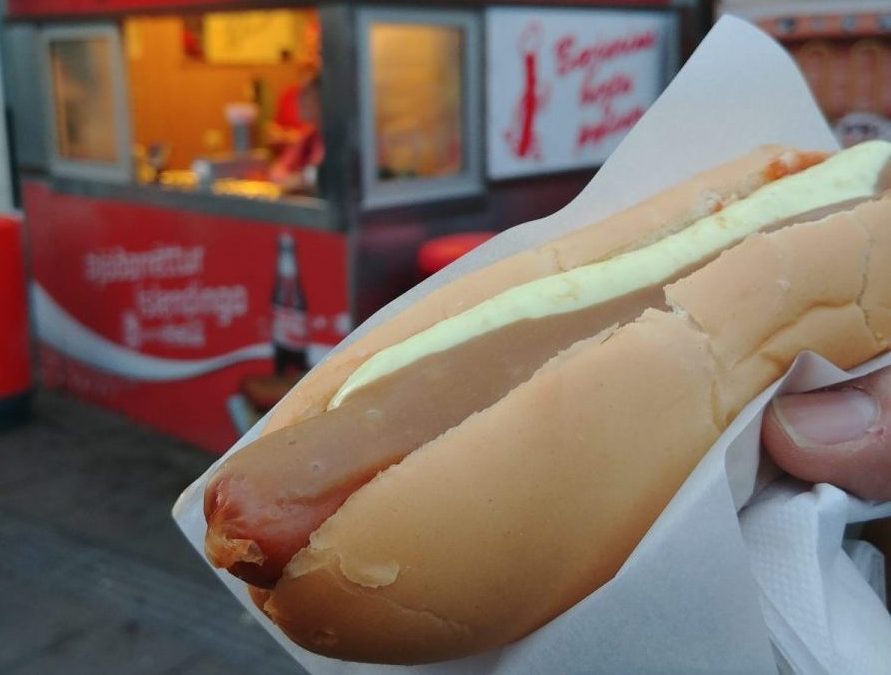 Because the Iceland hot dog is made from the combination of pork, beef, and mostly lamb in natural casing.  Because of the grass-fed, roam-free Icelandic sheep that makes the hot dog tastes really distinctive and delicious.
Icelanders will tell you that if you are going to have soda with hot dog, it has to be paired with Coke.
3. It's impossible to decide which toppings to put on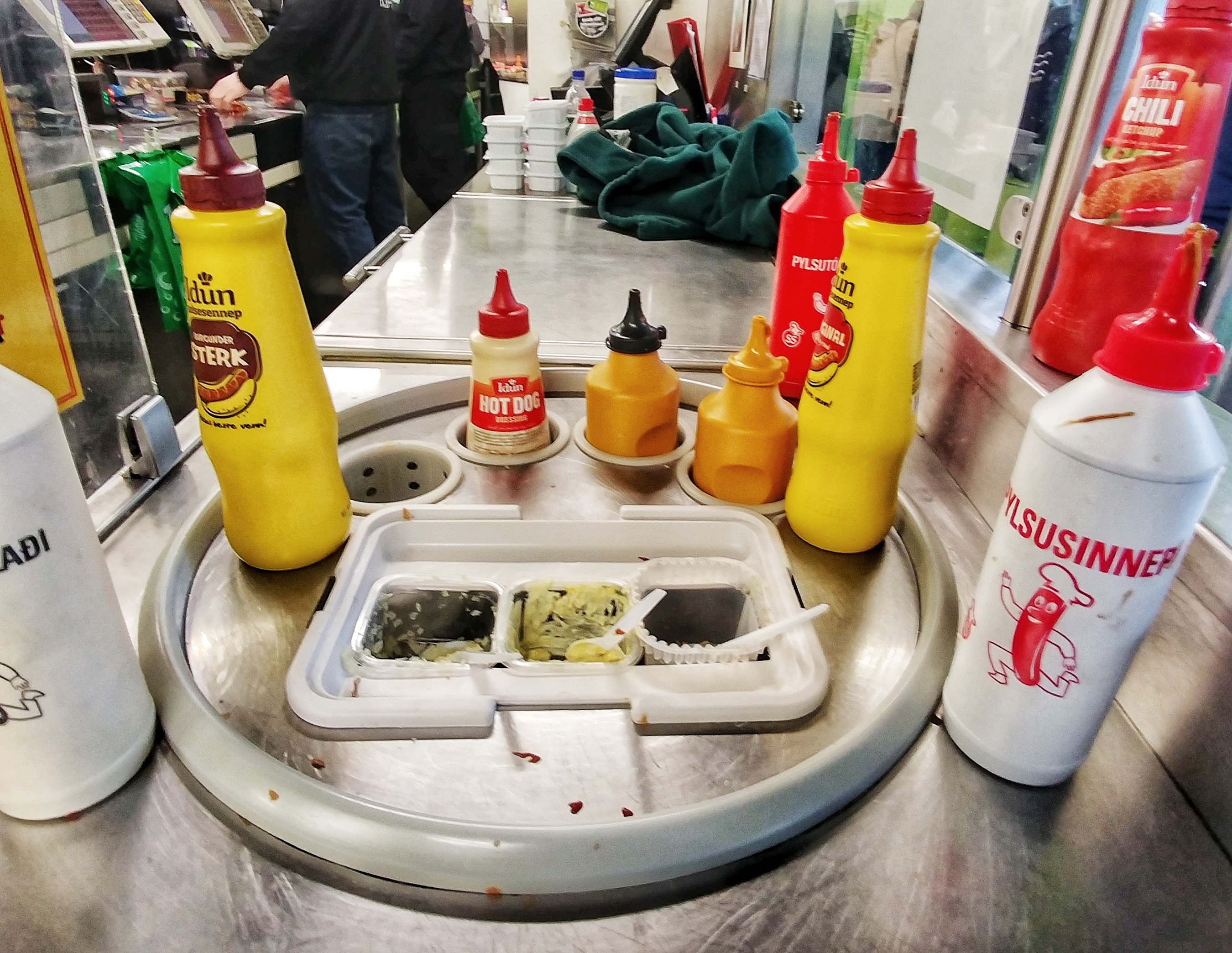 All the fun of eating Iceland hotdog is in the condiments and toppings. Besides typical ketchup and mustard, you can also find these
Sweet brown mustard called Pylsusinnep ( in the white bottle)
Remoulade – Hot Dog Dressing made with mayo,capers,mustard, and herbs.
Raw Onion
Crispy Fried Onions or Cronions — my personal favorite
These are the basic that you will find at a hot dog stand. But you might find something else like chili sauce , just because why the heck not.
At a hot dog stand, just order which topping you would like to put on your hot dog. If you can't decide, just order 'the work' which is everything on it. But you'd like to make your own creation, get a hot dog inside a food mart or gas station where there is a topping station where you can have fun with it –tons of cronions, please.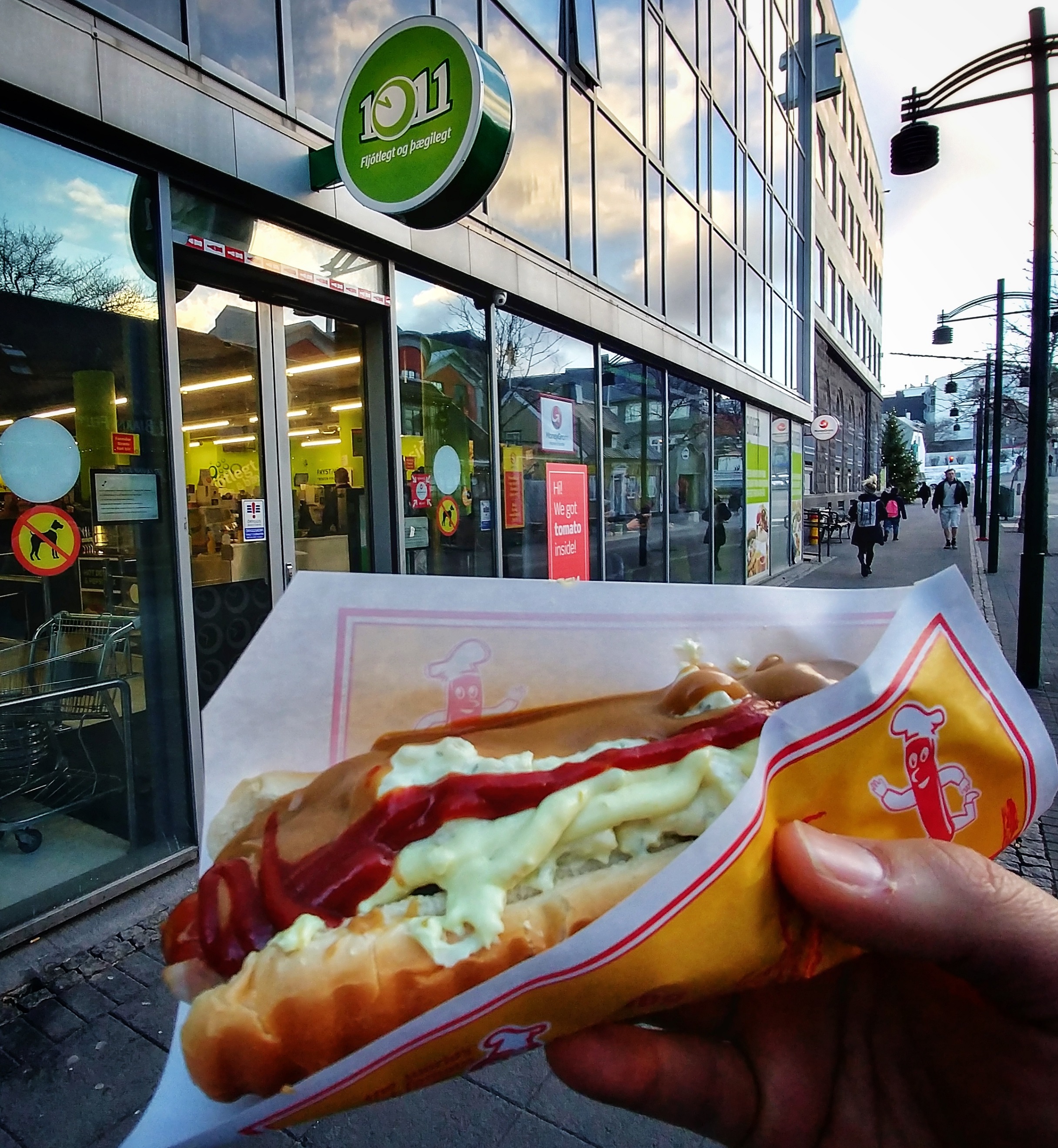 4. It's  cheap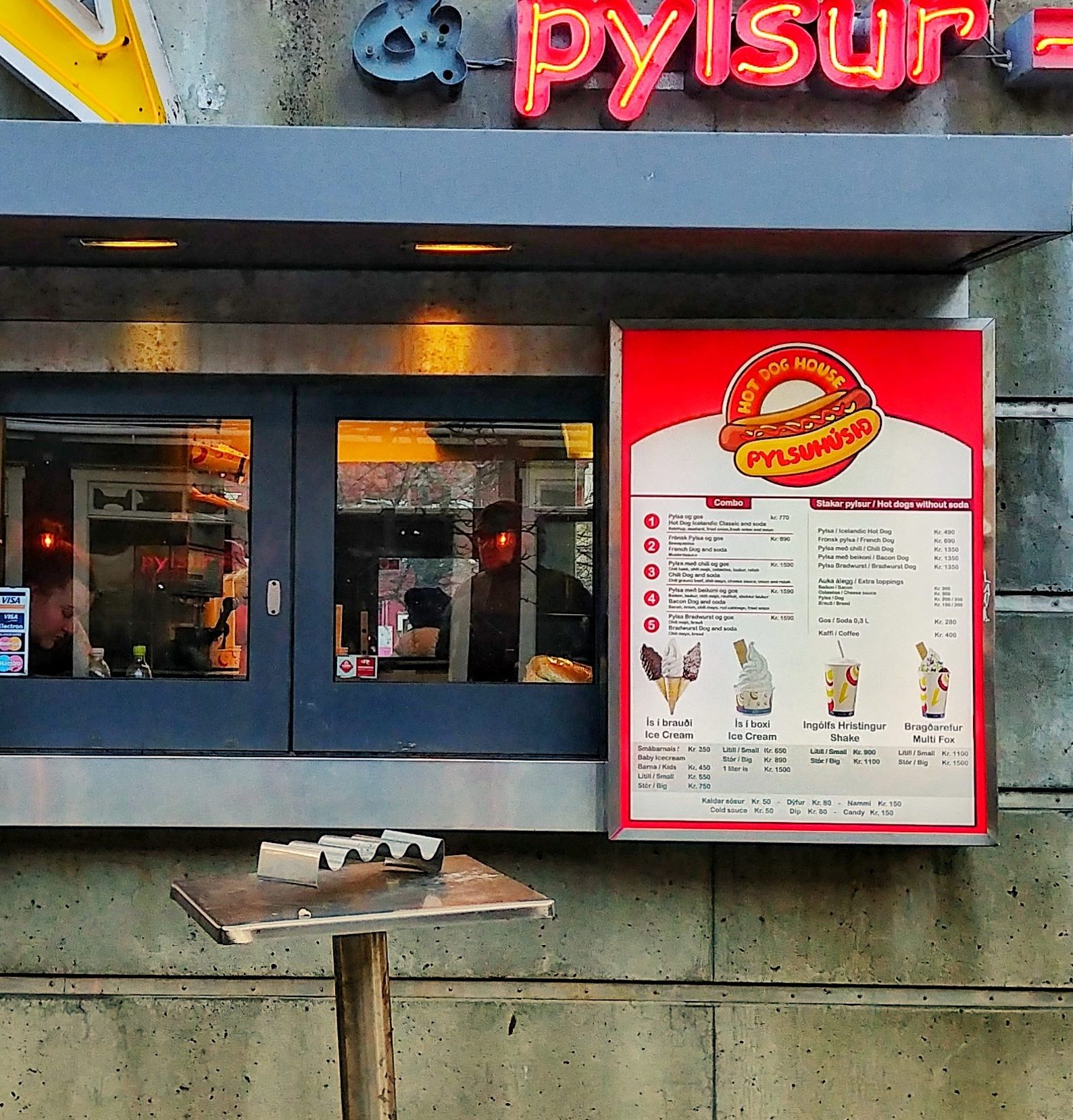 It's not a secret that food in Iceland is expensive ( one burger and fries will set you back USD $20). If you come to Iceland on a budget, eating hot dog will help you stretch your dollars for a bit longer.
At Bæjarins Beztu Pylsur, one hot dog costs 450 isk  ( a little over USD $4.00). It's less at a convenient store or a gas station. I had a bacon wrap hot dog at 10-11 convenient store for USD $4.50.
5. You can't have just one
Because of all the reasons above. 'Nough said.
Have you ever tried Icelandic hot dog? We'd love to know what you think.
Happy Traveling and Eating
Patt W

All photos taken by Patt W unless credited otherwise. All rights reserved and can not be used or published without my permission
SHARE YOUR THOUGHTS WITH US
Comments
comments