No visit of the fairy-tale town of Rothenburg ob der Tauber in Germany can be completed without trying its very own specialty sweet treat, "Schneeballen" here's how to pronounce it aka Snowball  ( Schnee – Snow, Ballen – Ball)
Powdered Sugar Deep-fried Pastry

Need I say more?
At first glance, it looks like a donut hole but this culinary signature is made of shortcrust pastry cut into noodle strips and rolled into a ball ( the 'Ball' part),and then deep-fried . Traditionally it's dusted with white powdered sugar ( I guess that's the 'Snow' part)
Nowadays it comes in  many flavors from covered in chocolate , nuts, cinnamon sugar, to filled in with delicious fillings.  The list keeps going on and on.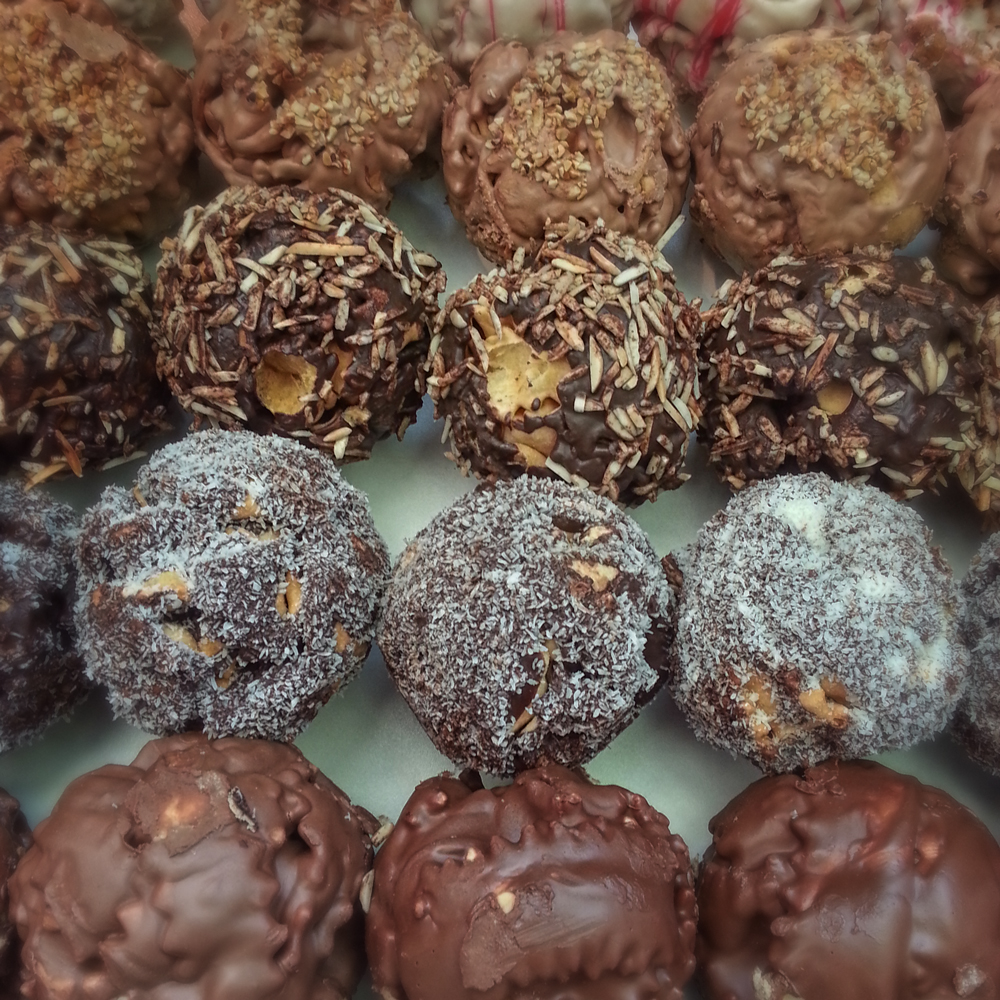 Traditionally it's made for a special occasion like a wedding or Christmas  but you can find these sweet treats on almost all of  pastry shops and bakeries  in Rothenburg ob der Tauber.
How does it taste?
Though they looks like donuts, but it's far from donuts. The texture is crunchy. Some need an extra effort to break the ball open.  ( I am beginning to think that this might be another reason because you can throw one of these bad boys at people and actually cause some damage).
I find that when you get past the outer shell, the inside is quite bland. So instead of getting a normal size ball (approx €2.5-3.00), I would suggest to get a smaller size ( less than €2.00) unless you really like crunchy bland fried dough and plan to have a snowball fight later.
Have you tried "Schneeballen"? What do you think?
I'm leaving you with a sample of what to see in  Rothenburg ob der Tauber. It's one of my favorite towns in Europe.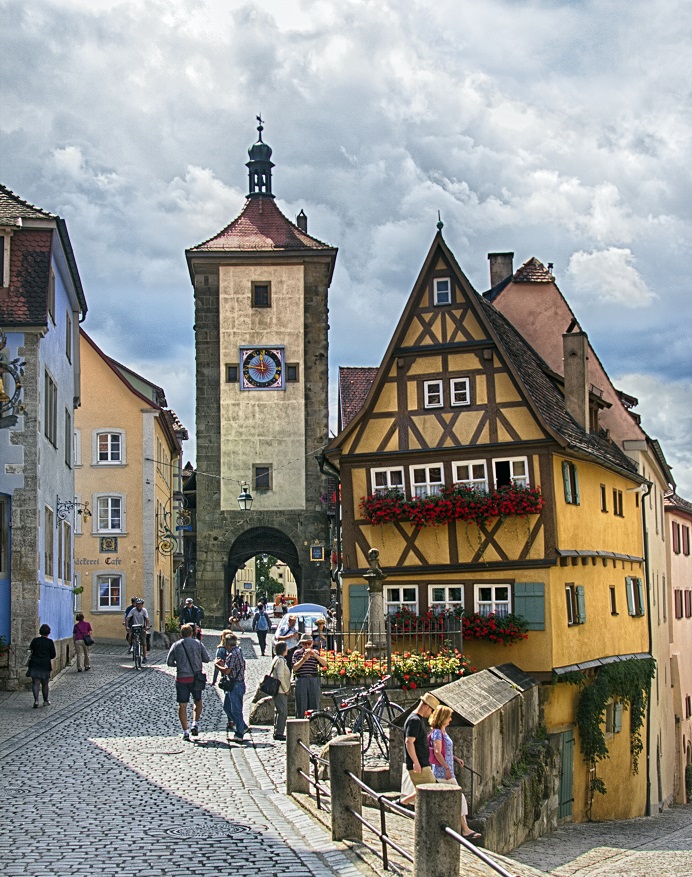 Happy Travelling and Eating.
Patt W

All photos taken by Patt W unless credited otherwise. All rights reserved and can not be used or published without my permission.
SHARE YOUR THOUGHTS WITH US
Comments
comments