When I travel, I tend to have a thing or two about the place that I fixate to and take a lot of photographs on the subject, like all the bicycles in Amsterdam or windows and doors in Italy. My trip to Bali, Indonesia this time, I found another one.
Bali is such a place of rich culture.I was really struck by the devotion of Balinese to their religion and culture.
Walking around in the street of Bali, you can't avoid seeing a small square woven container  made from palm leaf filled with colorful flowers. They can be seen on the ground, in front of the house, on the statues. They're everywhere.
They are called "Canang Sari", a daily offering displaying an act of selflessness to the Gods and spirits. Colors and placements of flowers have significance also. Main  4 colors (white, red, yellow, blue or green) pointing East, South, West, and North  represents 4 major Hindu Gods. Then the personal gifts to Gods (I've seen various things from money, food, to cigarette) are placed on top of the flowers with a stick of burning  incense.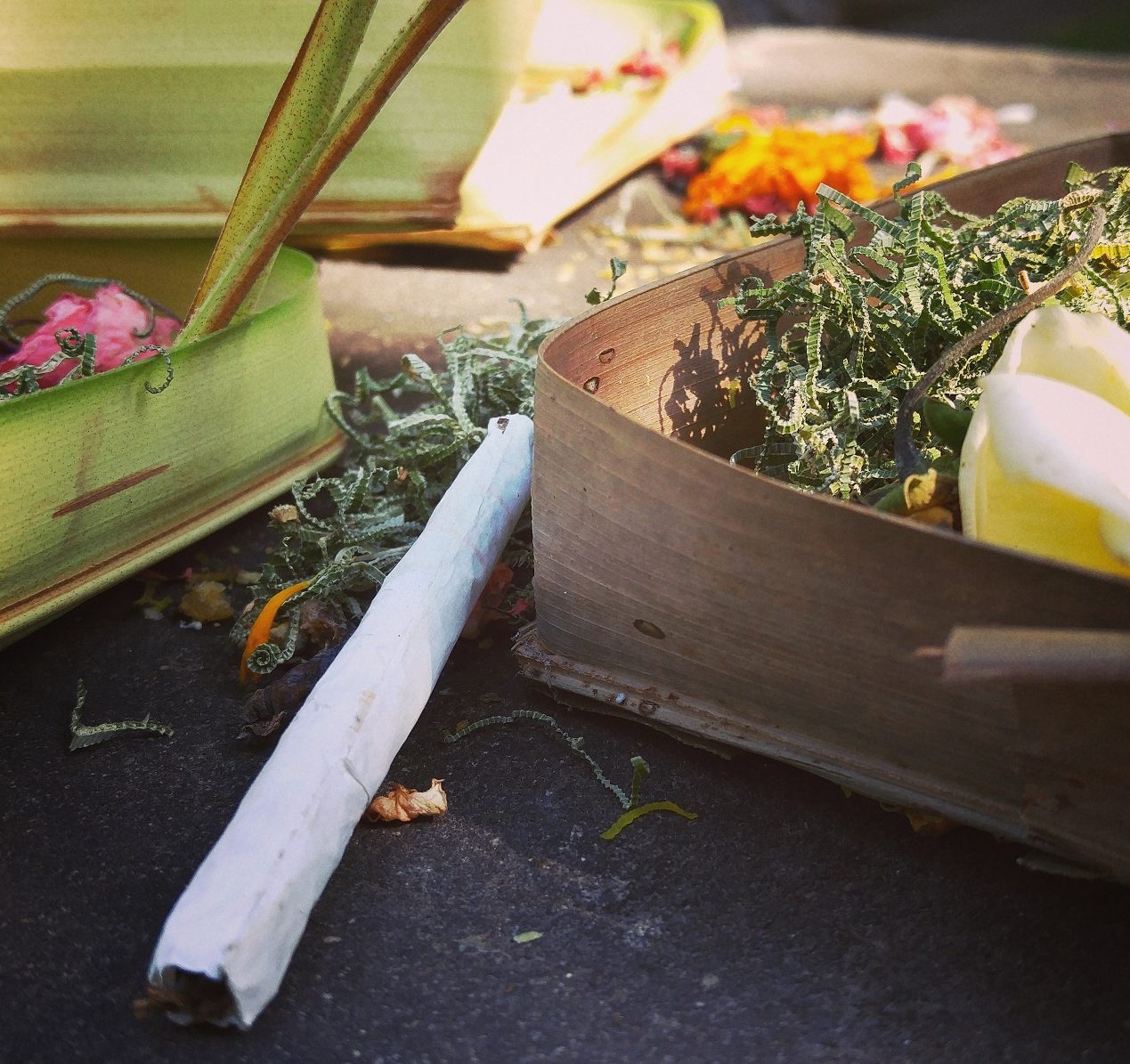 I've learned from the locals that they will place the offering in various place throughout the house, inside, outside, in the house temple, the shrine, the statues and each room. The one placed on the street in front of the house is for lower spirits such as their long gone pets or animals. so they don't come into the house to disturb the livings.  This is the one you probably encounter the most when you walk around Bali, please DON'T STEP ON IT OR KICK IT, especially when the incense is still burning.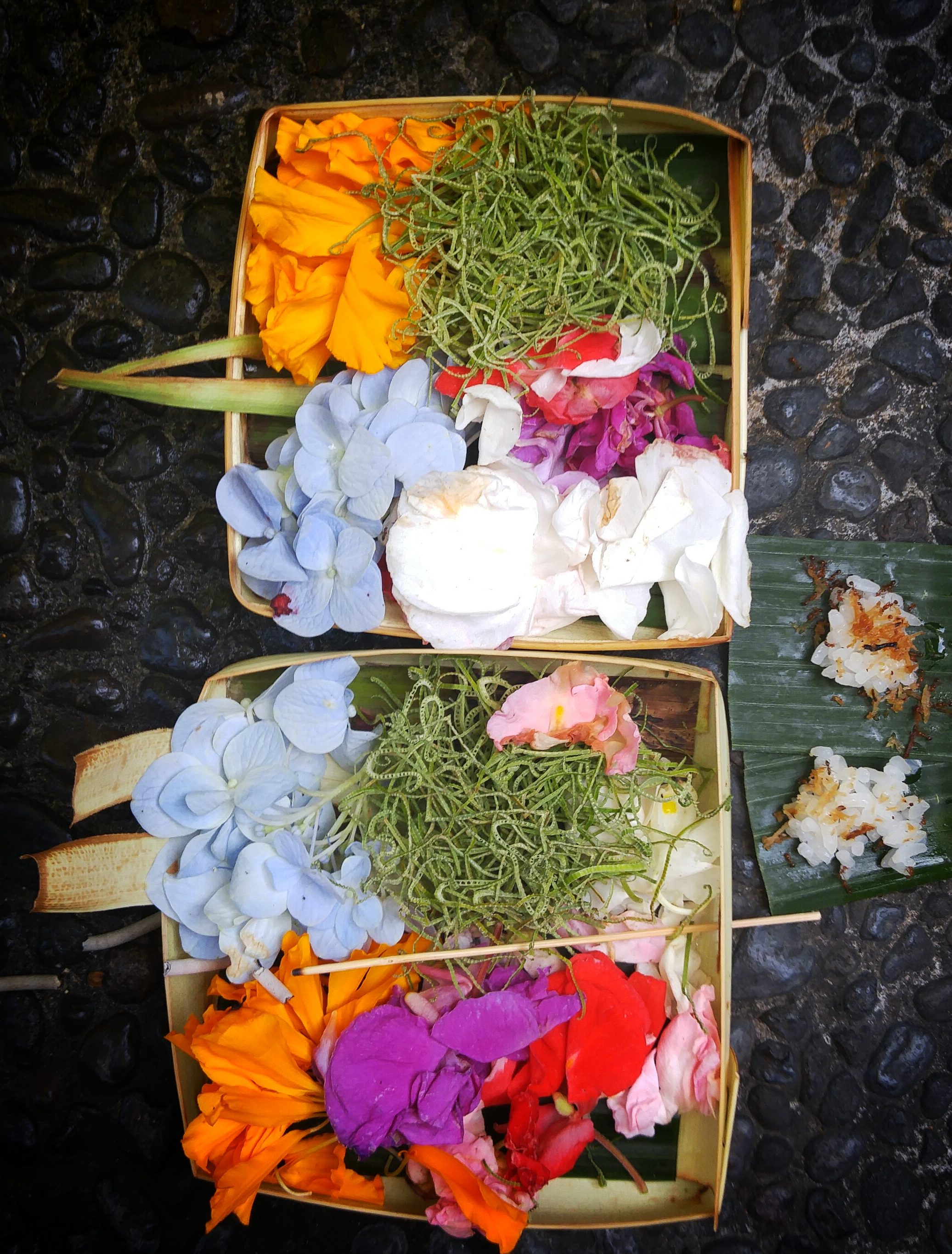 Canang Sari may be small but considering the time and money the people of Bali spend each day creating these offering. It shows their devotion, a symbol of gratitude and self-scarified.
What experience you have in Bali? Please share with us.
Happy Traveling
Patt W

All photos taken by Patt W unless credited otherwise. All rights reserved and can not be used or published without my permission.
SHARE YOUR THOUGHTS WITH US
Comments
comments